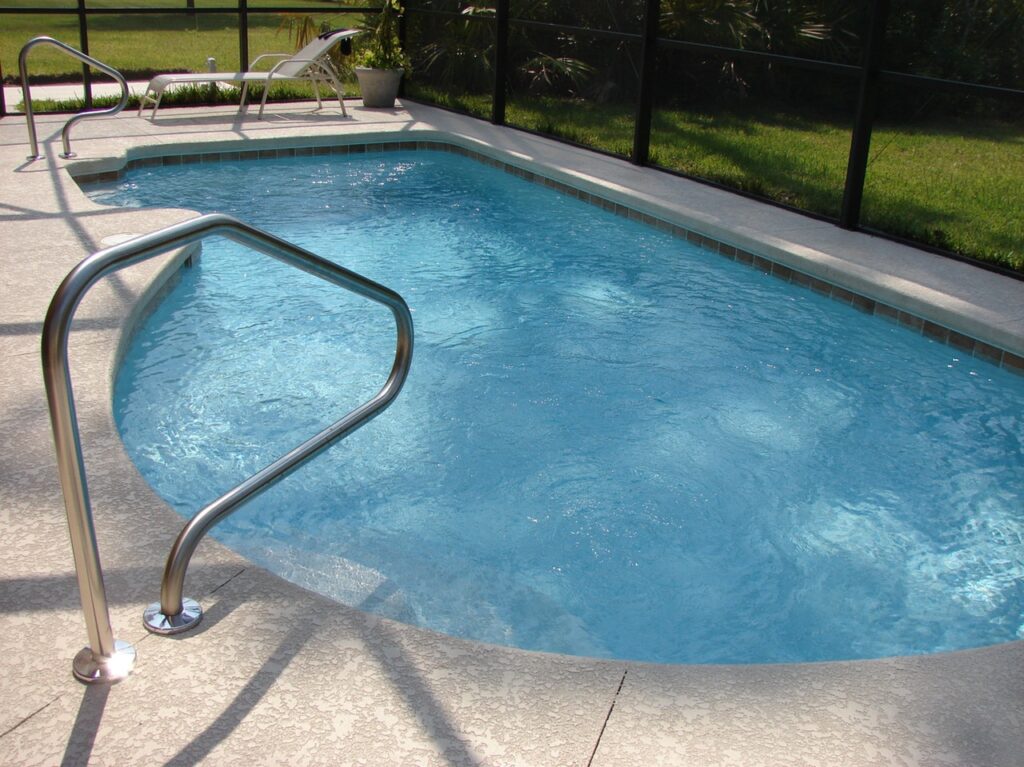 When you're growing up as a child there's nothing better during the Summer months than having a swimming pool just steps away from your back door. No need to gather up all of your pool belongings, stuffing in a scolding hot car with the family and driving to a public pool. Because your house has a swimming pool! "Why doesn't every family have a pool?" you wonder. As a child it's hard to see the hidden downsides of having a pool in your back yard. But as an adult these things are important to know. There are a number of benefits of your home having a pool, but let's take a look at all of the benefits of removing your in ground swimming pool.
BENEFITS
1. Safety
One of the first things you have to think about when it comes to owning a swimming pool is the safety of your family. For all of the fun that a swimming pool provides, the fact of the matter is they can be dangerous – especially for young children. An average of 350 children under the age of 5 die each year due to backyard pool drownings. An unfortunate biproduct of home swimming pools. There are of course pool fences that you can buy as a barrier to the swimming pool but those can be expense. Plus, they're unsightly and can block sight to the pool from inside your home – another safety hazard in and of itself.
2. Saves You Money
Aside from the initial cost to install an in ground pool (about $21,000 on average) the maintenance after the fact can cost you a pretty penny as well. In Cincinnati, the average cost of pool maintenance per month hovers around $447 a month. The area your pool is in can obviously lower or raise this number depending on the number of natural factors involved (trees, animals, sunlight). Take that $447 a month and say you own your pool for 10 years and that's over $53,640 in pool maintenance alone. Think about how often you use your pool and ask yourself if you could be spending that money on something else you'd enjoy more.
3. Can Increase Your Home's Value
Removing your in ground swimming pool can in some cases increase the value of your home. A national consensus estimates that a swimming pool can increase the value of your home by 7%. However, this number doesn't take into account the money you spend on maintenance and what area of the country you live in. States like California, Arizona, and Florida inflate these numbers drastically. Unless you live in an area where it is hot at least six months out of the year it's probably not worth owning a pool. Plus, if your house is on the market you greatly decrease the number of buyers that you could be reaching because families with young children may be immediately turned off by the pools presence. So you immediately handicap your sales efforts.
4. Frees Up More Yard Space
Removing your in ground swimming pool also opens up a huge amount of space in your yard for other outdoor activities. This is especially useful if your yard is on the smaller side where every little bit counts. While owning a pool provides great outdoor Summer fun, removing it may actually provide more types of fun. With the added outdoor space you may now have room for something like a volleyball net. Plus, because a volleyball net is removable you can also have room for activities like whiffle ball, soccer goals, tetherball, and another water activity – Slip n Slide! The variety of activities that you can now participate in with the entire family may outweigh the swimming pools benefits.
LIBERATE YOUR YARD!
In the end it's up to you and your family if the costs and downsides of a pool ultimately are too much to justify keeping it around. Another issue you may be having with your pool could be that it is simply just old and unsightly in which case a pool demolition is really your only option. In this case the pool will dramatically decrease your homes value. Our method of pool demolition is both efficient and dependable. We are also able to remove decks and spas/hot tubs if they are connected giving your yard a fresh new take on life. We have more info for your use over on our Pool Removal and Demolition page of our website where we can provide you with even more information like costs involved and timelines of removal. You can also call us directly using the number at the top of our site. Summer is right around the corner, it could be the perfect time to liberate your home and start enjoying all of the benefits of a swimming pool free yard!