COMMERCIAL HAULING SERVICES - CINCINNATI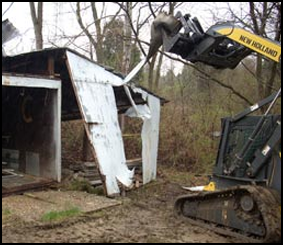 In addition to our residential hauling services, we also offer cleanup and moving services for commercial properties. We're happy to move those industrial refrigerators to your restaurant's new kitchen, and we'll gladly get rid of that broken stove you have, too. We are full-service: no matter the amount of trash, junk, or debris, Best Hauling has the staff, tools, and dumsters to be sure that your commercial property renovations and cleanup go by without a hitch. From renting a dumster with us to getting detailed hauling services, we do our best to make sure you have the peace of mind you deserve no matter if you are so we own the dumpsters that these things get thrown into, too, so there are no extra cost!
COMMERCIAL HAULING PROFESSIONALS
If your business or commercial property has a construction, landscaping, or other project coming up, fill out the form to the right and we'll get back to you shortly with a free estimate!