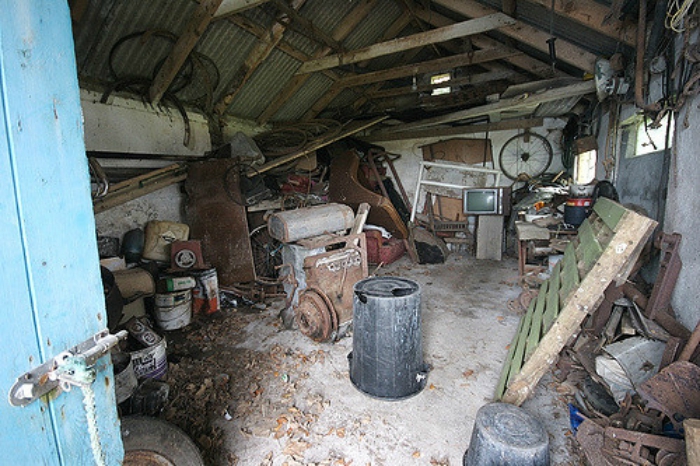 With Spring right around the corner there's no better time to start thinking about ways you can declutter around your home or office. We know, we know. Just the mere thought of Spring Cleaning probably has you in a cold sweat. Relax! Because luckily for you junk removal companies like ourselves make it easy for you to simply point to what you want out and let us take over from there.
One of the things that many of our customers say to us though is that they are hesitant to hire a junk removal company because they don't think that we accept the items that they would like out. We want to help clear that up a bit because you may be surprised at what actually can be removed.
TYPES OF JUNK THAT CAN BE REMOVED
Furniture – couches, tables, dressers, bedroom sets, hutches, recliners, futons, closets, etc.
If you're like us you probably have some furniture that has seen better days. Out with the old in with the new we say! Furniture removal is one of our most popular requests due to the large and oftentimes funky shapes of a given piece of furniture.
Major Appliances – ovens, A/C Units, water heaters, dishwashers, refrigerators, etc.
Major appliances can often be the heaviest items in your house. Trying to move these things by yourself could result in some serious injury. Not to mention major headaches.
Metal and scrap – steel, iron, lead, aluminum, stainless steel, etc.
Scrap metal can have sharp edges that can lead to serious injury. Professional junk removal companies have the appropriate tools and safety equipment to safely remove scrap metal from your property.
Construction Debris – concrete and foundation, lumber, drywall, old roofing, metals, PVC, insulation, etc.
The scene of a recent construction site can sometimes look like a tornado ripped through it. There's no shortage on types of debris that can be present on a job site. These items can almost always be removed and recycled for you.
OTHER MISCELLANEOUS ITEMS
Most junk removal companies will always discuss your needs if there are certain miscellaneous items that may be in question. It's best to contact them to see if they are able to dispose of your junk. We've been in business for over 20 years and we've seen every type of junk you could imagine so we'll be able to give you advice and recommendations based on your needs. We have an easy contact form that can be completed in just a few seconds and once sent we will contact you directly and get the process started as soon as possible!