It's just about summertime here in Cincinnati, that's pretty hard to believe right? For you that means getting your yard and curb appeal in order, and for us that means we're going to be busy! With this change in season we've had a lot of people calling in to Best Hauling lately about land clearing and leveling.
Land Clearing can be residential, or commercial. For example maybe a few buildings have been demolished; we can clear the area in a specific way based on future plans for the grounds. We've worked in scenarios where new buildings will be erected, gardens or reforestation projects are planned, and it can even become as simple as removing brush from a yard or clearing out a line for fencing. Below is a more extensive list of examples: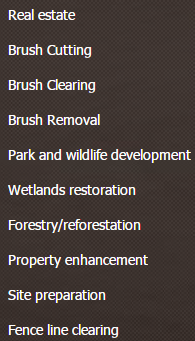 A service that is often associated with Land Clearing is leveling. A perfect example is that in the summer, a lot of people get new driveways installed. We are able to level the area and prepare the space for the pouring of an asphalt or concrete driveway. Another example could be that you have a small business and would like to extend your parking lot. All you need is some dirt, and a leveling contractor like us to move the dirt, and then level it to prepare the extension.
We're able to do all of this with our bobcats, and other similar equipment. They are effective, and our experienced owner Larry Conlon can maneuver them quickly.
If you have any questions about your next project and think we can help, give us a call! You can also contact us through our website. We hope that we can be a part of your next project!